We are a Family Dentist in Toronto (Yorkville) and Scarborough
Welcome to Liberty Square Dental Group, where we are passionate about providing exceptional dental care and creating beautiful, healthy smiles. With two convenient dental offices in Yorkville and Scarborough, we have served individuals and families since 1988.
Liberty Square Dental Group offers a comprehensive range of dental services and treatments to cater to your every need.  From dental cleanings and checkups to advanced treatments like Invisalign®, dental implants and teeth whitening, we have you and your family covered.
Our Yorkville dental office and Scarborough clinic are built of talented and friendly dentists, dental assistants, dental hygienists, and administration staff who prioritize patient comfort and satisfaction, ensuring a positive dental experience for everyone who walks through our doors.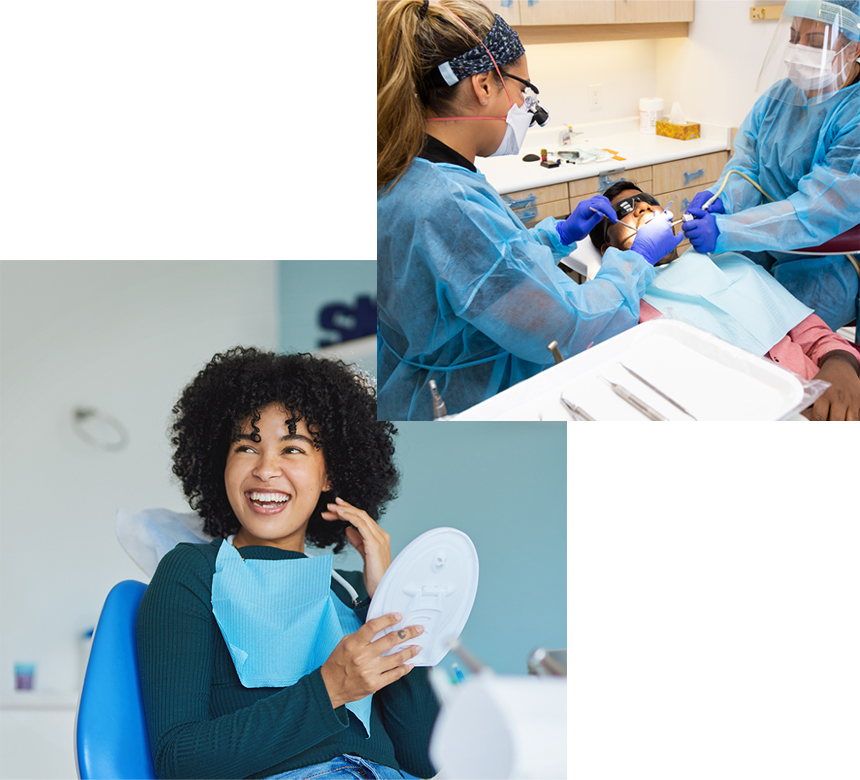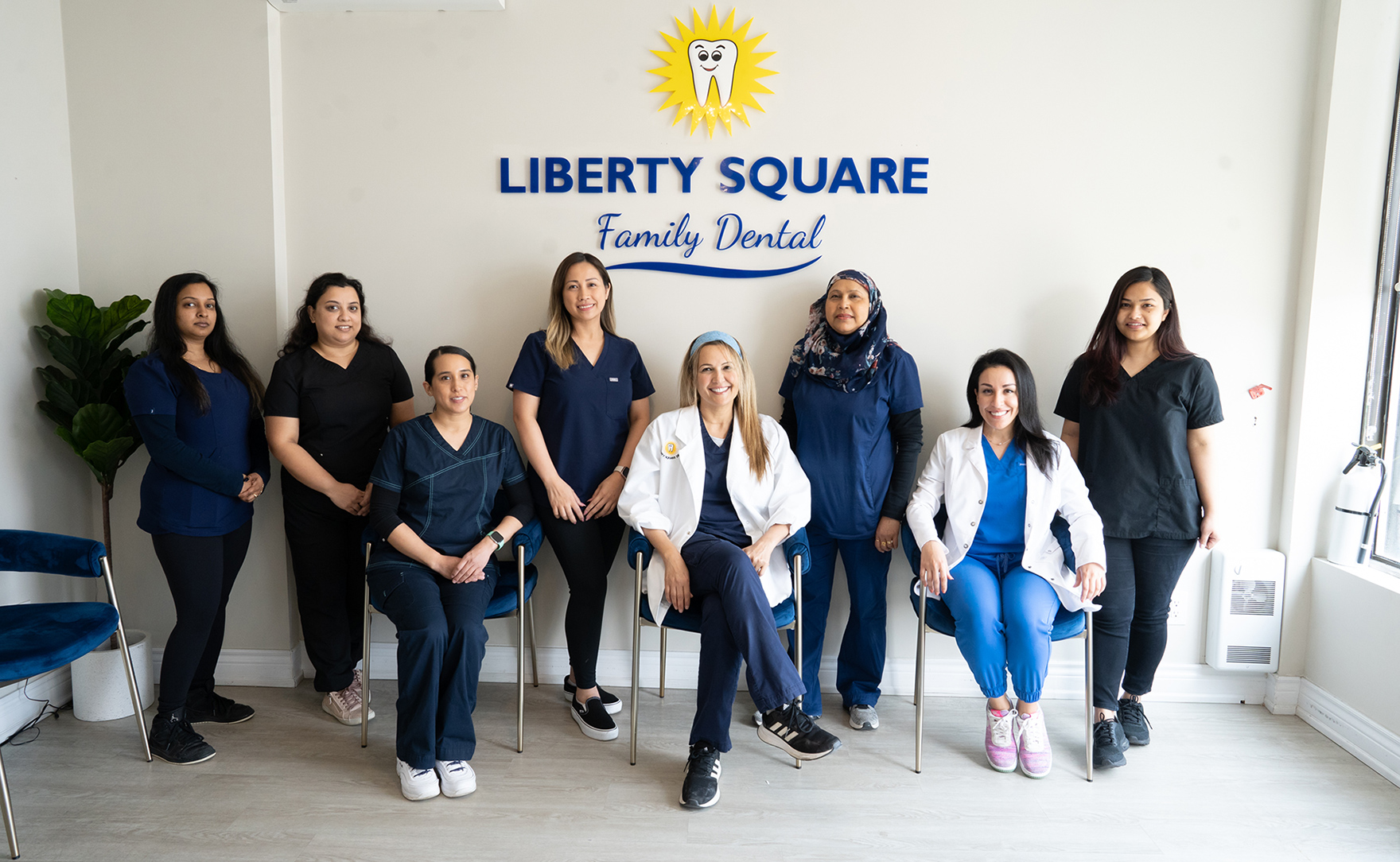 Why Choose Liberty Square Dental Group?
Choosing Liberty Square Dental Group as your dentist means choosing excellence in dental care. Our patients have driven from locations as far as Hamilton and the Niagara region to visit our dental offices.
What sets our clinics apart is our amazing dental team. Our dentists, dental assistants, dental hygienists, and administration staff work together to ensure your happiness, comfort, and satisfaction throughout. We strive to create a warm, welcoming, and fun environment where you can feel at ease.
Also, our dental offices provide flexible scheduling options to accommodate your busy lifestyle. With plenty of free parking in front of our Scarborough dental office and validated parking at our Yorkville dental clinic, your positive experience and convenience is our ultimate priority!
Book an Appointment!
We love making you smile! Make an appointment with us today to take the first step towards a healthier smile.
Our Yorkville and Scarborough dental teams are excited to meet you and provide personalized dental care that exceeds your expectations.
"*" indicates required fields